WHERE COMMUNITY COMES TOGETHER
Mission Rock strives to become a place that reflects San Francisco: Welcoming to all.

CHINA BASIN PARK
China Basin Park will bring the beauty of the Bay into the heart of the city, providing free and accessible engagement, active fun and enjoyment, and a chance to connect to the water for all. The park will serve as a place to congregate, enabling experiences that bring us together to share health and happiness.
WHERE INNOVATORS WANT TO BE
Leading brands, pioneering science, and exciting start-ups are making Mission Bay their home. And Mission Rock couldn't be better connected all-around.
TRANSIT ACCESS
THE SAN FRANCISCO BAY TRAIL | SOUTH BEACH-MISSION BAY AUDIO TOUR
The San Francisco Bay Trail South Beach-Mission Bay Audio Tour is a 90-minute interactive walking tour spanning 3 miles of historic San Francisco waterfront. Enjoy the outdoors, view the bay and learn more about the natural and cultural histories that shape this area. Start from the Ferry Building or China Basin Park / Pier 50, and walk to 7 key points along the waterfront, while listening to stories curated for each location.
This audio tour is located on a segment of the San Francisco Bay Trail and the Blue/Greenway. Please visit baytrail.org to learn more about the waterfront and access other audio tours. The South Beach-Mission Bay Audio Tour is produced by BAYCAT and funded by the Mission Rock project.
Audio series written and produced by BAYCAT Studio
Voice Over Artist: Aalia Zealous
Special thanks to: Gregg Castro, Ginny Stearns, Justin Semion, Ariel Dovas, Liz Salinas, Margarita Tenisi, Nina Tanujaya, Arash Malekzadeh, Latajh Weaver, Georgia Agbodjan, Jason Titus
Sources:
Gary Kamiya, SF Chronicle
Chris Carlsson, Found SF
Liam O'Donoghue, East Bay Yesterday/East Bay Express, Soundcloud
Guy M. Washington, BlackPast
African American Registry
Edward Tepporn, Executive Director of Angel Island Immigration Station Foundation
Angel Island: Immigrant Gateway to America by Judy Yung and Erika Lee
Finding Margins on Borders: Shipping Firms and Immigration Control across Settler Space by
Ethan Blue
Learn more about Save The Bay here.
CURRENTLY LEASING PHASE 1
Experience an inclusive community that combines an imaginative, eclectic array of retail; a launchpad for local producers, makers and creators. Discover the diverse retail opportunities available in Phase 1 with spaces designed so you can innovate, connect, sustain and inspire.
Mission Rock is realizing a shared dream of what a neighborhood can be in San Fransisco, a destination created with you in mind.
4 EXCITING BUILDINGS WHERE RETAIL & CULTURAL IMAGINATIONS COLLIDE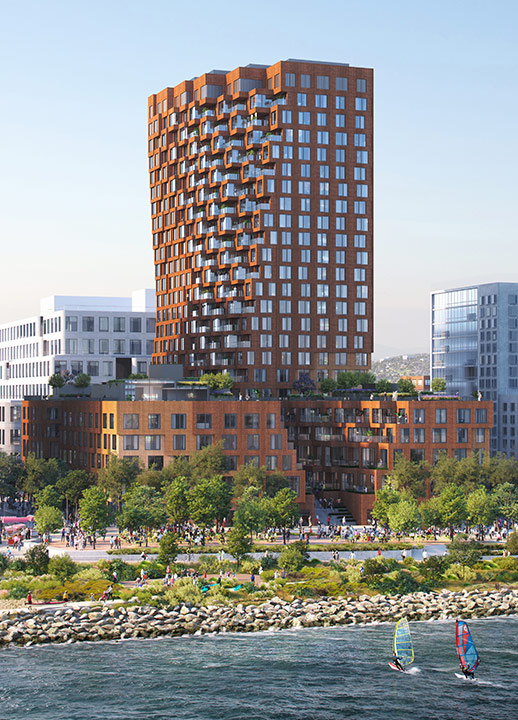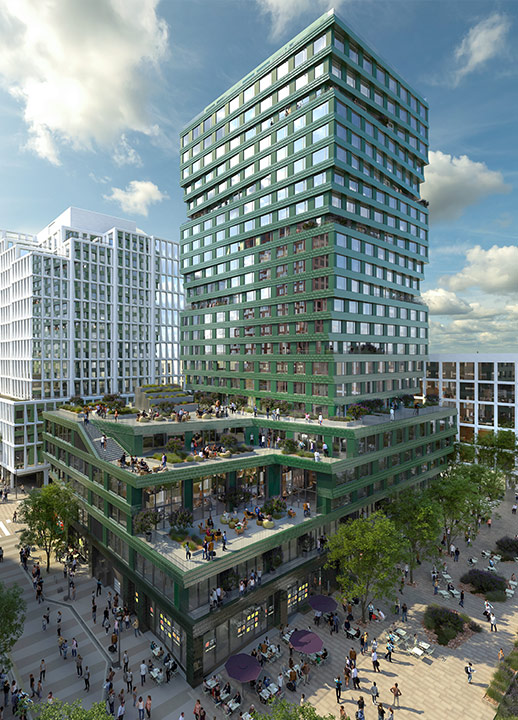 TO LEARN MORE ABOUT MISION ROCK'S RETAIL OPPORTUNITIES, CONTACT US